A year of struggle is met with
innovative solutions.
At Stand Together Foundation, our mission is to break the cycle of poverty by supporting local nonprofit leaders who are creating change in their communities. So many Americans have been trapped in vicious cycles of poverty for too long, and it's time to think differently about the solution. One-size-fits-all, sweeping solutions just aren't working. Instead, we can empower people closest to the problem to lift others up and make lasting change in our cherished communities. This past year, our nearly 200 nonprofit partners came together in new and innovative ways to create profound impact on the communities and individuals they serve.
Letter From Evan Feinberg, Executive Director
The year 2020 has been challenging. Amidst a global pandemic, a stalling economy, and broader injustices, our social sector has unfortunately been ill-equipped to be the safety net and springboard to success it is meant to be. Never has the work of uniting and creating change at the community level been more important.
For too long, our country has settled for the failures of top-down approaches that treat people as broken. But people are not problems. Each person has unique gifts and talents, and we can transform communities by creating a culture of mutual benefit and respect.
That's why Stand Together Foundation invests in the social entrepreneurs that can bring healing not only in the lives of those experiencing poverty but in the very social fabric of our country. Together, that's exactly what we did in 2020.
We worked with the Family Independence Initiative and 125 of our partners to help raise $120 million in cash assistance for 200,000 families experiencing hardship. We took on social isolation and addiction by expanding The Phoenix's disruptive and industry leading approach both digitally and to more than a dozen new cities. We started to revolutionize a broken child welfare system with Safe Families for Children. And we partnered with Urban Specialists to lead on how our country can unite to address racial injustice.
We invested over $31 million into organizations with promising plans to grow, and we welcomed 36 new organizations into our Catalyst community.
Altogether, our Catalyst Community partnerships have grown to almost 200 organizations reaching over 1 million people each year.
Our success in 2020 gives us confidence that we can offer the country a better way – one that believes in people and empowers them to be their best. We are thankful for the partnership of so many in the endeavor to transform lives and communities across America.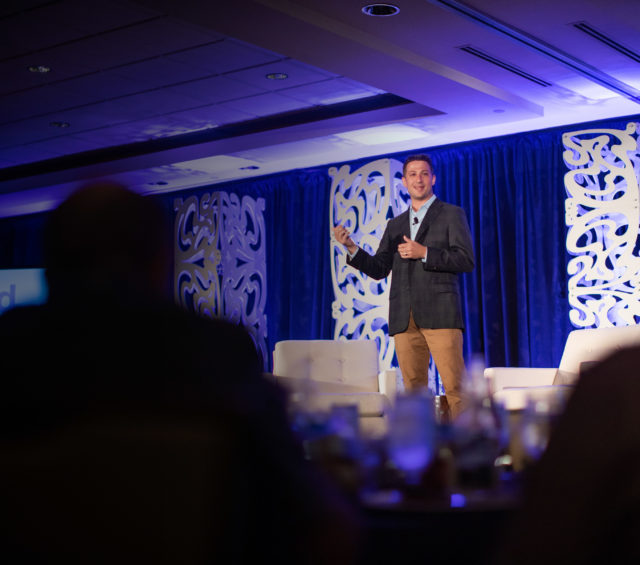 Coronavirus Relief Efforts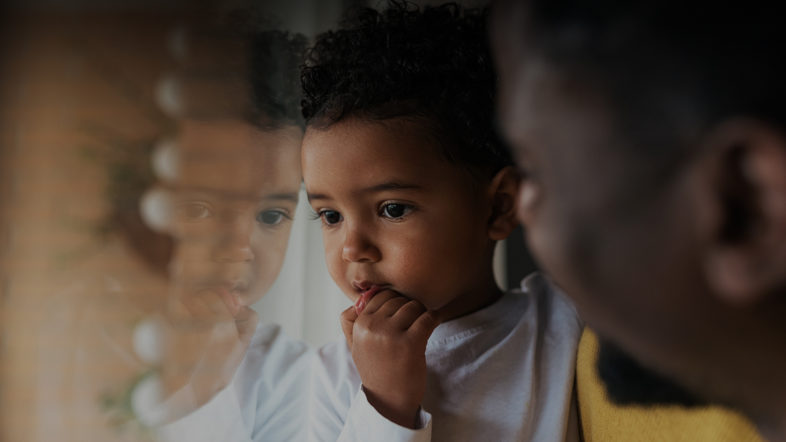 "The pandemic created new and unexpected barriers for millions of American individuals and families. We are proud to be supporting the social entrepreneurs that are finding innovative ways to continue transforming lives. Even amidst this crisis, we believe we can break the cycle of poverty in America by restoring our belief in people and finding new and better ways to empower people from the bottom-up."

Evan Feinberg, Executive Director of Stand Together Foundation
Stand Together Foundation Catalyst, Family Independence Initiative (FII), partnered with Stand Together to raise over $120 million to help more than 240,000 families

overcome barriers related to COVID-19 through the #GiveTogetherNow campaign.
Direct cash payments of $500 were given to more than 240,000 families

More than 90 percent of those who donated to #GiveTogetherNow are individuals, not institutions

More than 2,000 acts of kindness were completed as part of the campaign, which unlocked more than $1 million in additional funds for families ($500 for each act of kindness)

Targeted giving through the mobilization of 125 local nonprofits that understand the unique challenges of individuals and families experiencing hardship, and who were most affected by the pandemic
The direct cash assistance from the #GiveTogetherNow campaign was the only financial relief that our families received during the pandemic. It was truly a blessing.
Jim
Catalyst partner and co-founder of The Path Project.
It was a great blessing and such an enormous relief, and it helped me see that there are truly wonderful people in this world. To everyone who gave, I'd like to say, 'Thank you, thank you, thank you' — not just for myself, but on behalf of so many others who were down on their luck because of the pandemic.
Sije
Beneficiary of Cara Chicago (Catalyst Partner)
The timing was a godsend. I can't thank #GiveTogetherNow enough. The money let me stay in school and concentrate on my studies at an incredibly difficult and distracting moment.
Sierra
Beneficiary of Catholic Charities Fort Worth (Catalyst Partner)
Generated more than $5.8 million for local nonprofits through #HelptheHelpers

, a matching campaign and fundraising tool for Catalysts to pivot their operating models to better serve individuals in their communities hit hardest by the pandemic.
Campaign allowed Catalysts to quickly engage their donor networks for rapid relief

$5.8 million was raised in just four days

Within 48 hours of launching, the fundraising effort became a top trending COVID response campaign on the GoFundMe Charity platform

More than 100 Catalysts joined the effort, engaging more than 3,000 donors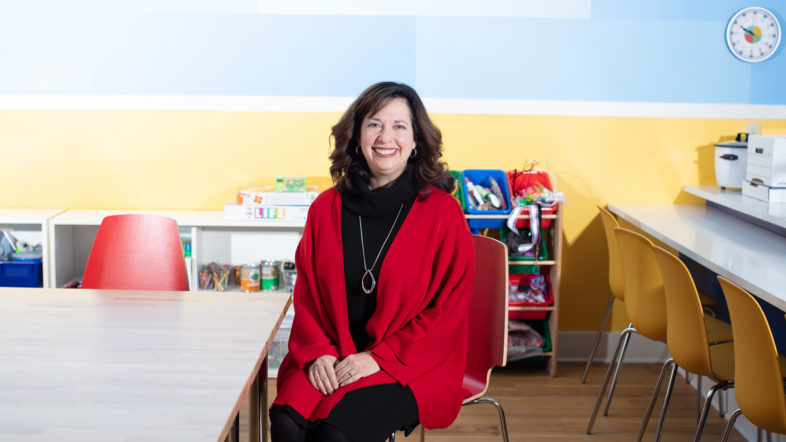 "Participating in the campaign with Stand Together Foundation couldn't have come at a better time because we were seeking solutions to pivot our services and still be there for our kids and families."

Terri Sorensen, Friends of the Children (Catalyst partner)
Racial Justice
Historical and current injustices related to race continue to place barriers in the way of Black Americans realizing their full potential. Stand Together Foundation and its partners seek to unite Americans to eliminate these barriers that result from our country's violation of our commitment to equal rights. Our unique role is to support and elevate the social entrepreneurs with firsthand knowledge and experience addressing these problems.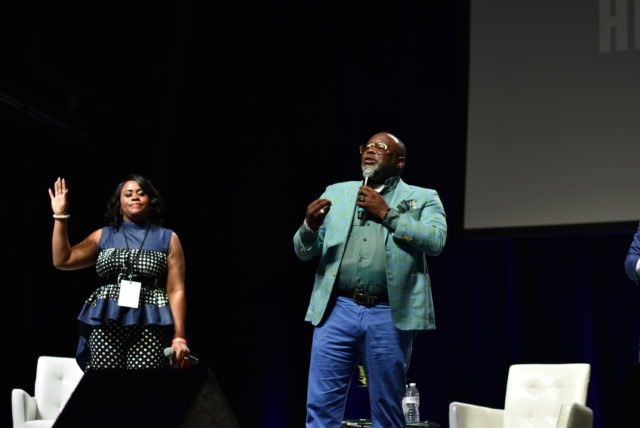 Stand Together Foundation funded Catalyst organization, Urban Specialists, to conduct the Heal America Tour

, a series of in-person and virtual conversations bringing together national and local leaders to discuss institutional barriers related to race.
Tour welcomed influential guests like NFL Hall of Famer Deion Sanders, WWE star Titus O'Neil, entrepreneur and Dallas Mavericks owner Mark Cuban, and criminal justice reform activist Alice Marie Johnson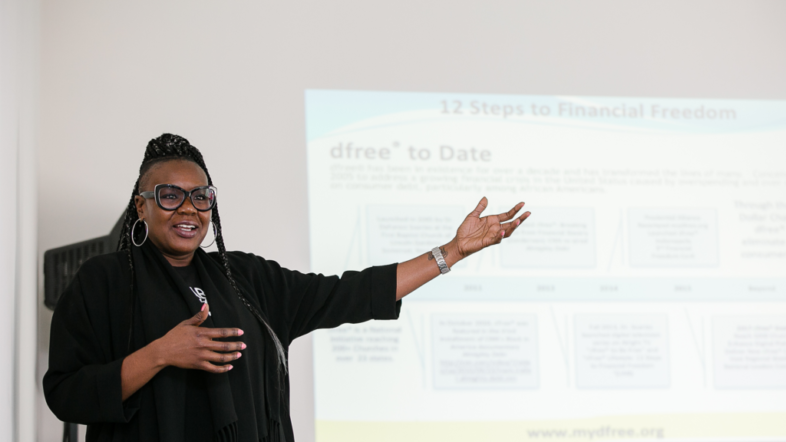 $1.25 million investment in Catalyst Partner dfree® to celebrate asset building, upward mobility, and financial empowerment of Black Americans.
Substance Use Disorder
Nearly 21 million Americans struggle with addiction to at least one substance, and the number of fatal drug overdoses has more than tripled since 1990. COVID-19 has made things much worse; almost every state has seen an increase in opioid-related mortality during the pandemic. We keep trying and failing to address the problem with sweeping top-down solutions that merely treat people as problems. At best, we offer clinical approaches, such as treating drugs with other drugs, that have 30 percent success rates at best. At worst, we incarcerate individuals with an addiction rather than help them overcome it. Stand Together Foundation takes a different approach. We support innovative solutions that help people recovering from substance use disorder regain control of their lives and achieve lasting sobriety by tapping into their unique gifts and building strong relationships.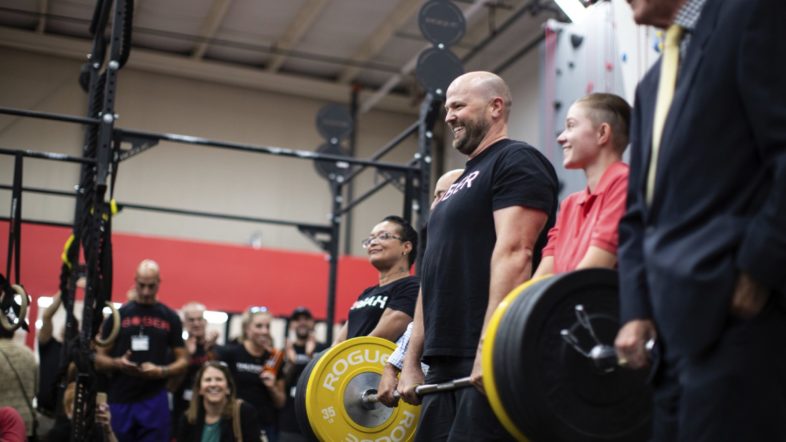 $50 million commitment to The Phoenix to help more than one million people recover from addiction over the next five years.
Served 7,000 members in 2020, including 2,500 virtually

Streamed content into 140 correctional facilities, reaching 12,000 new participants

Hosted 50+ virtual classes weekly in response to COVID-19

Investment will continue to support the expansion of The Phoenix's recovery programs to 26 new cities by 2025, activating 2,500 leaders across the country to spur these efforts

Expansion will grow the nonprofit's reach to serve 1 million people
Criminal Justice
A fair criminal justice system treats everyone equally and recognizes the potential of all people to transform their lives, providing second chances for people to thrive. Far too many people have been trapped in a system that makes it difficult for people to escape. Through our partnerships, we aim to help move America's criminal justice system away from punitive approaches and toward a more rehabilitative and productive culture that allows incarcerated individuals to become contributing members of society. To make this vision a reality, we support nonprofits that leverage local knowledge and lived experience to help people break the cycle of incarceration and build a better future.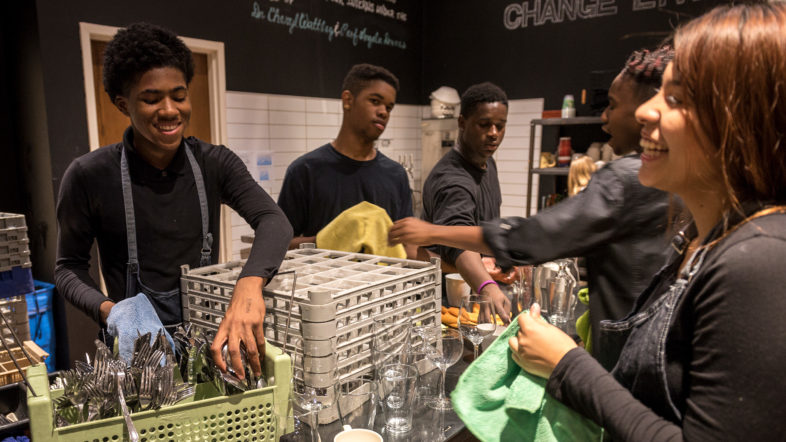 $1.9 million investment to launch Momentum Advisory Collective, which builds on the success of Cafe Momentum's model to create new restaurants across the country staffed by former juvenile offenders, helping these young adults gain softs skills and work experience to live up to their full potential.
Investment will dramatically scale Cafe Momentum's impact to position the organization as a leader in the juvenile justice space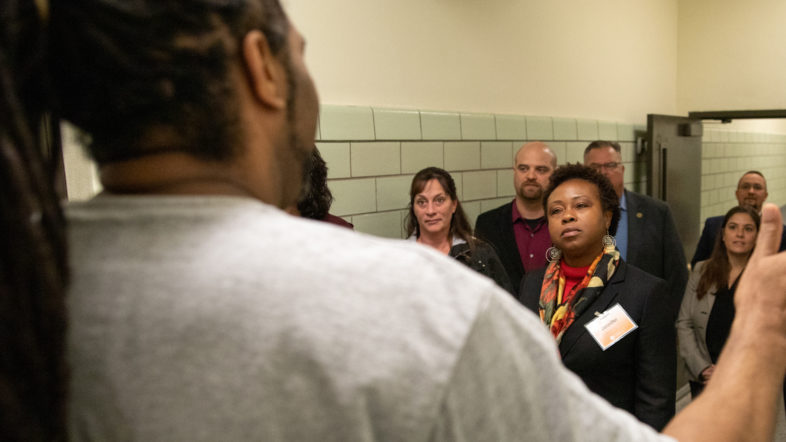 $660,000 investment in Prison Fellowship to expand the reach of its Warden Exchange Program.
Investment to increase Prison Fellowship's Warden Exchange program from 50 to 100+ prisons, empowering leaders in correctional facilities to reimagine positive prison culture and outcomes to focus on rehabilitation rather than restitution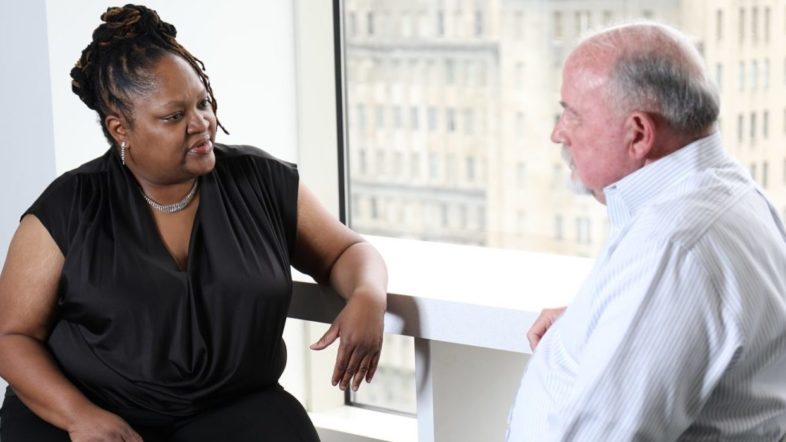 $50,000 investment in the Georgia Justice Project to identify and partner with additional jurisdictions.
Investment in Georgia Justice Project will help develop more comprehensive diversion and restorative justice programs focused on pre-arrest, pre-conviction, and pre-sentencing alternatives
$2.22 million investment in Urban Specialists

 to recruit and train former gang members to be agents of change and end gang violence in their communities
Hosted sessions in Dallas, Atlanta, and Baton Rouge, La., as well as several national virtual sessions after the onset of the COVID-19 pandemic

Urban Specialists trainings equipped hundreds of people to be positive forces in their neighborhoods to instill peace and reduce violence
Child Welfare
More than 250,000 children in America enter the foster care system each year and the overwhelming majority enter for reasons related to poverty and family crises rather than abuse. Today, the social sector focuses on recruitment of foster care and adoptive families and reducing the harms in the system related to group homes and abuse. These are important, but the real opportunity is to work upstream and support families in poverty to prevent children from ever needing to enter the system.
If the child's safety is not at risk, we believe that community-based organizations are best positioned to step in and support child and family well-being long-term. Research shows that for all children, strong, lasting and stable relationships with caring adults is necessary for a child's well-being — and foster youth are at risk of lacking these developmental relationships. We work with our partners to strengthen and support existing relationships between children and their caregivers to prevent family separation.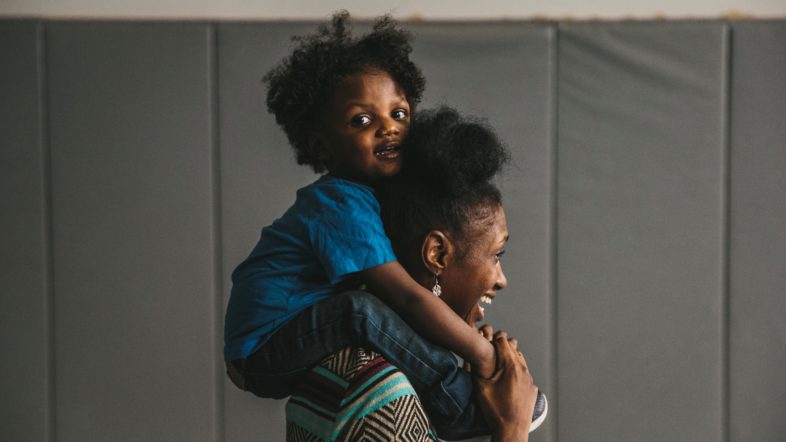 Significant new investments to transform child welfare in America, including a $2 million investment in Safe Families for Children to dramatically expand its efforts to create a movement preventing kids from needing to be placed in foster care
New Safe Families chapters in Florida have begun hostings and since July have served 114 children

Investment goal to divert 2,000+ children from entering the foster care system once Florida chapters are fully operational (2023)

Investment will lay the groundwork for statewide expansion to other high-need locations
Economic Mobility
The ability for individuals and families to improve their economic situation is critical to the American dream. For the first time in modern American history, economic mobility is on the decline. If you're born into poverty, you are becoming more likely to stay in poverty. Over 90% of children born in the 1940s surpassed their parent's income as adults, while only about 70% of children born in more recent generations ultimately earned more than their parents. For too long, the solution has been a top-down War on Poverty, which has only succeeded in making poverty easier to endure, but harder to escape. We have supported social entrepreneurs that trust and empower individuals in poverty to tap into their gifts and talents to become contributing members of their communities.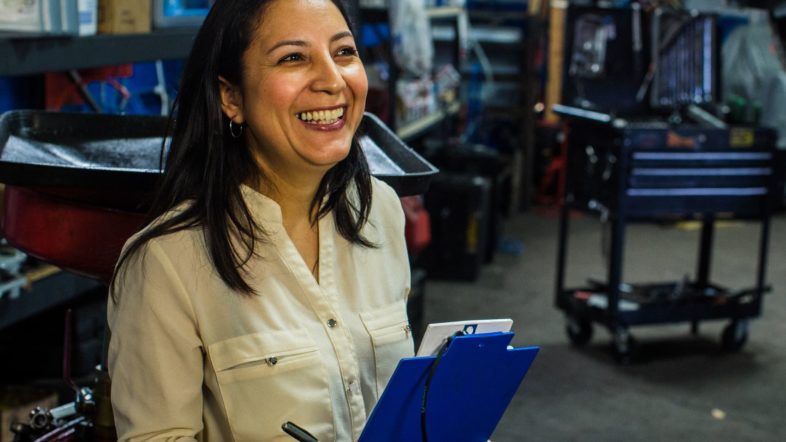 $1 million investment in Rising Tide Capital to bring entrepreneurship programming to more communities to spur economic mobility by empowering low-income entrepreneurs to start and grow sustainable businesses.
Activated new stakeholders and experienced an increase in demand for its model, paving the way for the organization to further scale and make entrepreneurship a pathway out of poverty for more communities

Transitioned its Community Business Academy from an experiential, in person program to an online program, successfully training 121 new entrepreneurs in Fall 2020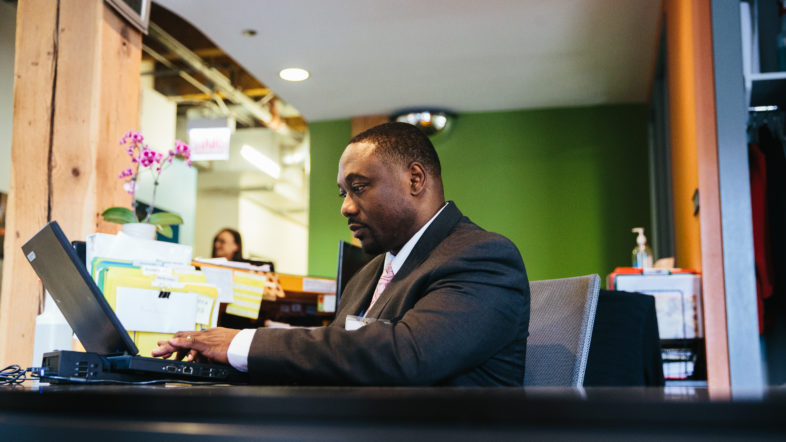 $500,000 investment in Cara to amplify its unique approach to job-readiness training by scaling its role with workforce practitioners and employers, with the vision to shift the narrative around where good talent comes from.
Launched its employer training institute to improve and make changes to hiring practices – like with BMO Harris

Continued to train nonprofits on Cara best practices in workforce development training – pivoted virtually during COVID-19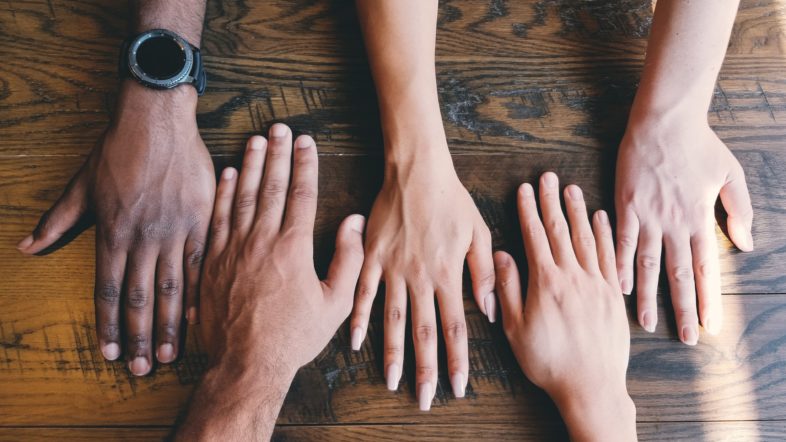 $750,000 investment in RiseKit, which uses predictive analytics to help unemployed and under-employed people find and stay in careers.
Investment goal is to help RiseKit reach more than 50 new markets by 2025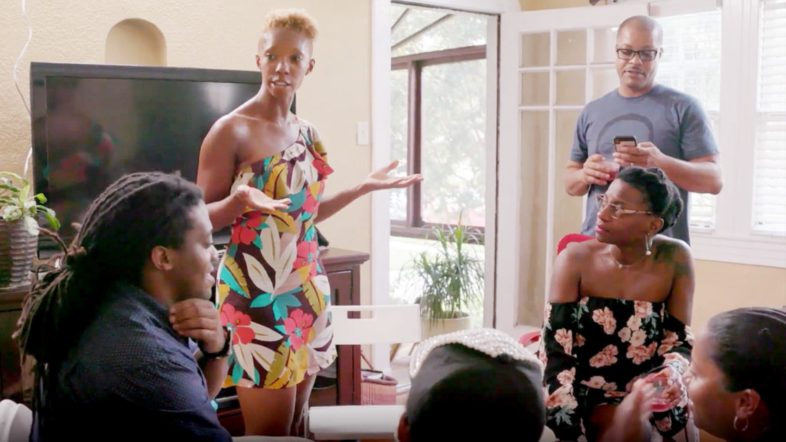 $3 million investment in Family Independence Initiative to build its UpTogether digital platform for families to use in sharing solutions, strengthening their social networks, and unlocking cash payments as they chart their own course out of poverty.
Platform allows families to grow and strengthen their social networks and receive direct financial investments from individual donors and funders

#GiveTogetherNow campaign tested the platform's capabilities, and Family Independence Initiative disbursed over $120M to more than 240,000 households affected by the COVID-19 pandemic in all 50 states, Washington, D.C., and Puerto Rico
Mental Health
The number of people seeking mental health care is on the rise, with nearly one in five adults in the United States living with a mental illness. Many more are suffering with personal trauma and emotional pain. The problem far eclipses the number of clinical mental health services our country could ever provide. Moreover, the stigma associated with mental health issues creates further isolation, pain, and suffering. Our portfolio of mental health organizations is focused on helping individuals tap into their intrinsic resilience and belief in themselves by harnessing the power of safe and supportive community.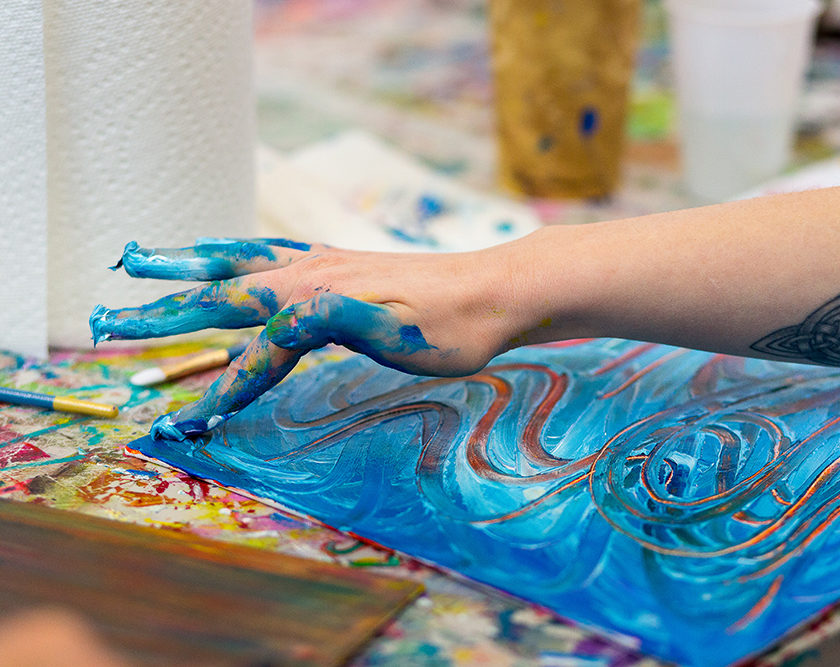 $60,000 investment in PeaceLove to help solidify its audience, vision, and language so that it can help more people find peace of mind through artistic expression.
Help PeaceLove improve its brand identity to make it more accessible, and better position the organization as a unique solution for mental health

Strategy work to help PeaceLove identify a sustainable way to scale its CREATORS program to help many more people access mental health care
Stand Together Foundation is honored to support innovative nonprofits to help them transform more lives

— especially during an unprecedented year like 2020. We look forward to continuing to work alongside our Catalyst partners to break the cycle of poverty and help people achieve their full potential.