The most effective anti-poverty portfolio in the country
Make a commitment to
break the cycle of poverty in America.
In eight years, we've built one of the largest and most effective anti-poverty portfolios in the country. Our Catalysts drive lasting social change because they share a commitment to innovative thinking, localized solutions, and unlocking individual potential. We fund the most dynamic social entrepreneurs across the country, partnering to accelerate their momentum and scale their transformative efforts.
3,000
Nonprofits Vetted Since 2016
Together, we can demonstrate
a better way.
Of the over 300 organizations within the Catalyst Community, Stand Together Foundation has made significant investments in 10–30 select organizations believed to have the potential to disrupt the social sector. We rigorously vet Catalysts against our criteria to scale the most promising solutions. These investments involve multi-year financial and human capital resources to scale solutions that have the potential to change the way our country approaches poverty.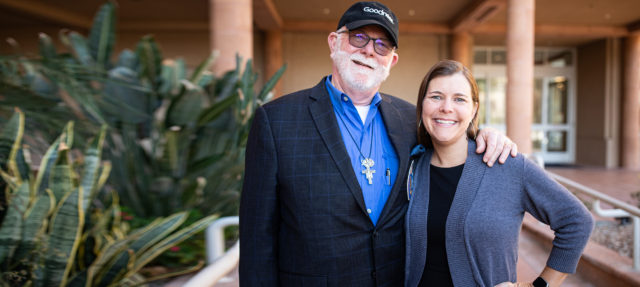 What sets our investment strategy apart, in the words of our philanthropists:
Belief in People
"My late father and I shared with Stand Together Foundation a fundamental belief that people from all walks of life are capable of incredible things once the barriers they face are removed – including starting a business of their own. People will do something with an opportunity."
Business Best Practices
"A lot of groups we gave money to had good intentions, but the outcomes just weren't there. Stand Together Foundation Catalysts have the business models and best practices to truly succeed."
Comprehensive Vetting
"We partner with Stand Together Foundation because they offer giving options we know have been fully vetted and are ready to help people grow and realize their potential."
Ongoing Support
"My wife and I decided to give because we're accomplishing so much more in partnership with Stand Together Foundation than we could ever hope to accomplish on our own."
A Better Way to Break the Cycle of Poverty
Our nonprofit partners provide an
unrivaled opportunity to turn your investment into measurable change.
Today, people are turning to solutions that treat people like they are broken and deficient, trying and failing to solve poverty through top-down solutions. We offer a model for the country on how to solve problems by believing in people, empowering them, and uniting with anyone to do right.