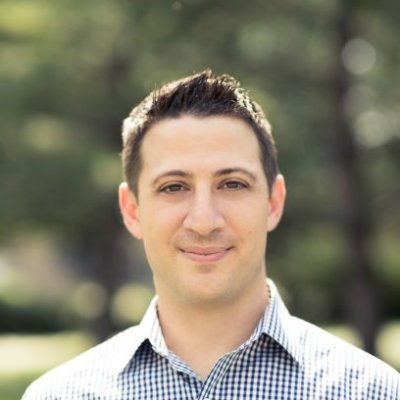 Evan Feinberg
Executive Director of Stand Together Foundation
Prior to joining Stand Together Foundation, Evan served as president of Generation Opportunity and as a program manager at the Charles Koch Institute. In 2012, Evan became one of the first millennials to run for the U.S. Congress in his hometown of Pittsburgh, Pennsylvania. Earlier in his career, Evan served as a senior aide to U.S. Senators Rand Paul and Tom Coburn and as a researcher at the Heritage Foundation.
Of all the challenges faced by the 200+ nonprofits in our Catalyst community, one obstacle stands out as the most common and frustrating obstacle: how to measure nonprofit performance.
As a nonprofit leader, you know you need to be measuring your impact. That's what helps you refine your strategy, raise support, and change more lives. But knowing what indicators to measure—and how to gather useable data—might be holding you back from reaching your full potential.
As part of our commitment to more effective impact and performance measurement, Stand Together Foundation is rolling out a new Impact Measurement Platform to help leaders like you measure three levels of transformative impact: personal, organizational, and community. Our hope is to reframe the measurement process so that impact metrics focus on the individuals you serve—rather than painting a picture of organizational success.
The Impact Measurement Platform will include three custom indices with different associated data streams and metrics to help you show transformation in your community from the bottom up.

The first of these indices, the Personal Transformation Index, has already been deployed for testing and refinement with our Catalyst Partners. It asks participants nonprofit programs to describe their own experience of transformation, rather than assuming that the program is working as intended. The Personal Transformation Index operationalizes the Market-Based Management® framework by making it easier to treat impact measurement as discovery rather than validation.
As you know, program satisfaction surveys are still the predominant approach to understanding customer feedback, but they are largely transactional in their approach; they typically collect feedback on program quality and availability. In contrast, the Personal Transformation Index helps you identify felt impact to help you understand your influence on personal flourishing through the eyes of your community members.
See below for a few examples of questions in the Personal Transformation Index to see how they compare with typical program satisfaction surveys.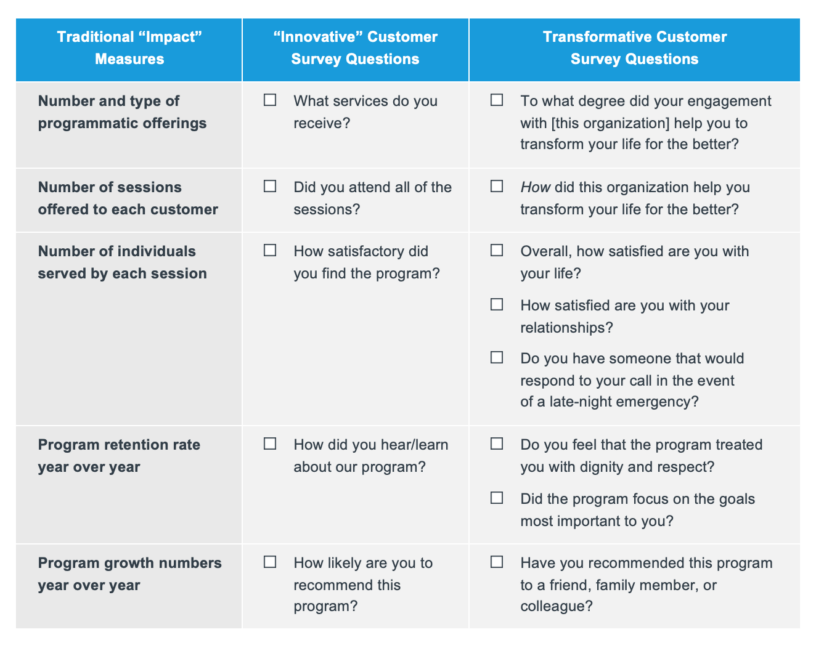 We encourage you to try measuring these felt impact indicators in your next program survey or conversation with a beneficiary. We think you'll find that they provide deeper insights that turn into clear strategic decisions.
After you try it out, we'd love to hear how they're helping you transform your own impact measurement process. Contact our team at community@standtogether.org with feedback or questions.