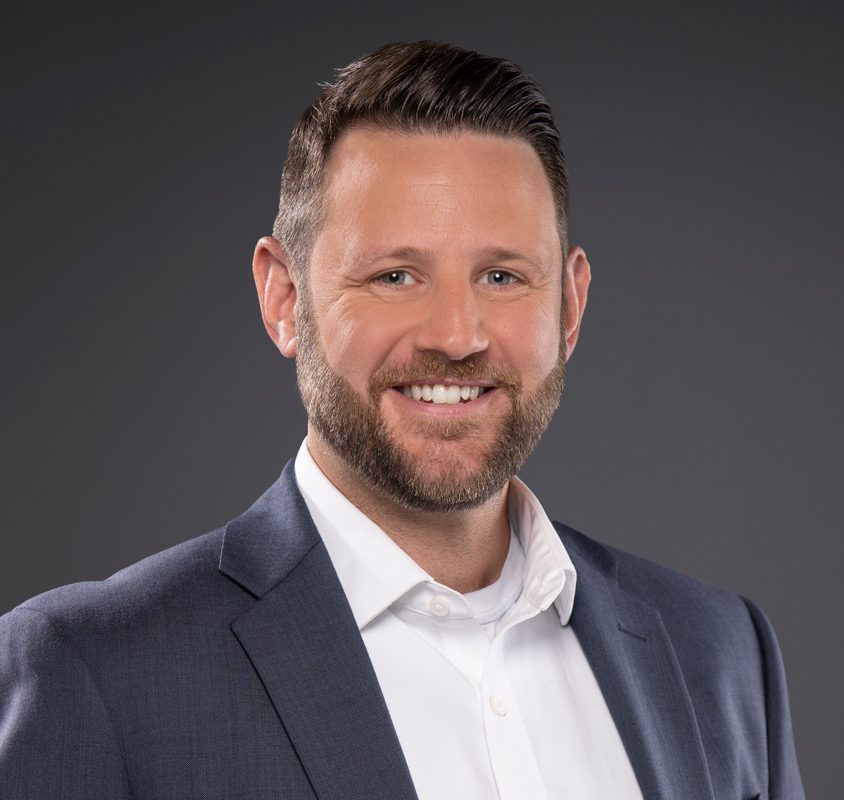 Geoff Holtzman
Director, Communications (Healthcare), Stand Together
Geoff Holtzman leads health care communications for the Stand Together community. He previously directed criminal justice reform campaigns at Stand Together and the REFORM Alliance. Before that, Geoff worked as a White House correspondent for Talk Media News. He started his career as producer of the nationally syndicated Chris Plante Show. Geoff has appeared as a guest on Fox News and dozens of radio programs across the U.S., and his writing has been published in Real Clear Policy and the Daily Caller.
If you ask most insured Americans today about healthcare, they'll tell you that they are generally satisfied with their own care, but believe the system at large is broken and in need of major repair. Americans are concerned that healthcare is difficult to navigate, too bureaucratic, and unaffordable for too many.
At the same time, a majority of Americans prefer having more control over their healthcare, as opposed to giving the government more control They want solutions that keep what works and fix what's broken. As healthcare is a deeply personal matter, they feel strongly that everyone should have access to personalized care that meets their unique needs at prices they can afford.
Therein lies our vision: customized healthcare that offers individuals access to quality, affordable care whenever they need it, wherever they are. In other words, healthcare people can trust and rely on.
Some claim it isn't possible to realize this vision. There are simply too many entrenched interests, they say, fighting to prevent the healthcare sector–which accounts for nearly one-fifth of our economy–from transforming in such a dramatic way.
Yet the COVID-19 pandemic has shown that rapid change is possible. Reducing barriers to care is now widely recognized as an urgent need across the country. For example, soon after the pandemic reached the U.S., the federal government and dozens of states suspended regulations that blocked patients from seeing their doctors virtually. It's still premature to declare the overall, long-term impact of the pandemic and our response to it, but early research shows that removing barriers was the right decision. For example, a JAMA Psychiatry study published in September 2022 found that expanded use of telehealth services during the pandemic reduced the risk of opioid overdoses.
That's encouraging data, but it shouldn't take a global public health disaster for our leaders to recognize the benefits of innovation that tailors healthcare to the needs of individual patients. Right now, in communities across America, there are social changemakers doing just that, ensuring that families—particularly those with limited resources—get the care they need.
Take ECHO Clinics. ECHO runs a network of independent charitable care clinics across the nation to provide crucial healthcare services to the millions of Americans who are falling through the cracks of the traditional healthcare system. ECHO partners with healthcare providers and faith communities to address the unique needs of their community by providing free consulting services and best practices. ECHO's strategy demonstrates that community-led cultures of health have the potential to improve access and quality of care for underserved individuals.
Organizations like Give an Hour and Black Men Heal demonstrate that improving mental wellness—especially among people who have experienced trauma—is about connecting with patients on a personal level, meeting them where they are, and being there for the long run.
Give an Hour connects an engaged and generous mental health community with the acute and long-term mental health needs of current and former members of the military and other at-risk populations. Their pro bono mental health providers fill a gap for individuals who might otherwise lack mental health care and can be responsive to evolving critical needs as they arise in a community.
Meanwhile, Black Men Heal provides complimentary therapy sessions to men of color seeking mental health care. These men are especially susceptible to mental health conditions, yet face a variety of barriers that prevent them from receiving needed care. Black Men Heal helps them overcome these barriers, matches them with mental health clinicians of color, and encourages the men to openly share their mental health experiences with their peers. This serves to destigmatize the topic of mental health, paving the way for more men in the community to seek care and find their own healing.
As our country continues to struggle with access to mental wellness services, these organizations reveal that the problem is not just a lack of proven solutions—it's that the current paradigm around how to address mental health must be recalibrated. Conventional wisdom holds that more public funding for mental wellness workers and facilities will solve the problem and help more people get the treatment they require. But our country already spends close to $300 billion a year on mental wellness services.
Finally, while telehealth has aided people suffering from substance use disorders, organizations like The Phoenix are completely reimagining society's approach to addiction and recovery. In contrast to top-down clinical approaches limited in scale and effectiveness, The Phoenix empowers those battling substance use disorder to achieve lasting sobriety by pairing athletics with a nurturing community and removing stigma. It provides free group fitness classes to anyone sober at least 48 hours and enables participants to tap into their inherent strength and resilience, while also supporting their peers. Where many traditional treatments show relapse rates of at least 40 percent, over 83 percent of Phoenix participants report remaining sober after three months—more than twice as effective as traditional recovery efforts.
Decades of policies aimed at placing control over Americans' healthcare has led a majority of people to feel that the system is broken. Rather than doubling down on this failed, top-down approach, we need a new paradigm that empowers social innovators with proven, bottom-up solutions to deliver more personalized care to patients and their families. There is no one-size-fits-all way to help people live healthier lives. We need customized care options that treat people as individuals and meet their specific needs.