The devastating impact of addiction reaches far and wide into our communities.
As far as most people knew, Kaley was thriving.
She aced her high school classes, participated on the dive team, and volunteered for a local charity. Upon graduation, she had a 3.98 grade-point average and a bright future.
Yet, Kaley had a devastating secret that was destroying her life. She was a heroin addict.
As a competitive gymnast, she once felt a sense of purpose. But a back injury shattered those dreams. And drugs  — first pot, then oxycontin and heroin  — helped her detach from her growing sense of emptiness, anxiety, and self-doubt.
By age 17, she was shooting heroin regularly and her family knew something was wrong. On Kaley's 19th birthday, her mother staged an intervention and sent Kayley to a nine-month treatment program. She found healing during her stay, but once the program ended and she came home, she felt lost again.
"The safety bubble and toolkit that I built in rehab wasn't transferrable to life on the outside," she says.
The rippling impact of addiction
Despite receiving in-patient treatment that many people aren't able to get due to cost and access – Kaley, like millions of others who struggle with substance use disorder, was ripe for a relapse once she returned to her everyday life. Of those who get treatment, 85 percent will relapse within the first year.
Forty million people struggle with a substance use disorder, and the tentacles of this disease reach into the lives of countless others. Consider:
Nearly half of Americans have a family member or close friend who's been dependent on drugs.
Every five minutes, someone dies because of their drug or alcohol use, leaving moms, dads, children, grandparents, friends, neighbors, and colleagues to mourn that loss.

Substance use disorders cost our nation billions of dollars annually in lost workplace productivity, crime, and healthcare expenses, and trillions annually in intangible costs related to loss in quality of life, injury, suffering, and more.

 
Kaley was in danger of backsliding until she reached out to a friend that she'd met in recovery who told her about The Phoenix, an innovative program that combines the power of peer community and group fitness. Kaley readily joined The Phoenix's workout activities. When she scaled a rock wall or maxed out an overhead press, she was cheered on by peers who understood what it was like to overcome obstacles. She felt a sense of belonging and purpose for the first time in a long time.
"All we really need is a community that believes in us," says Kaley, now ten years sober. "The Phoenix is a huge piece of why I have remained sober."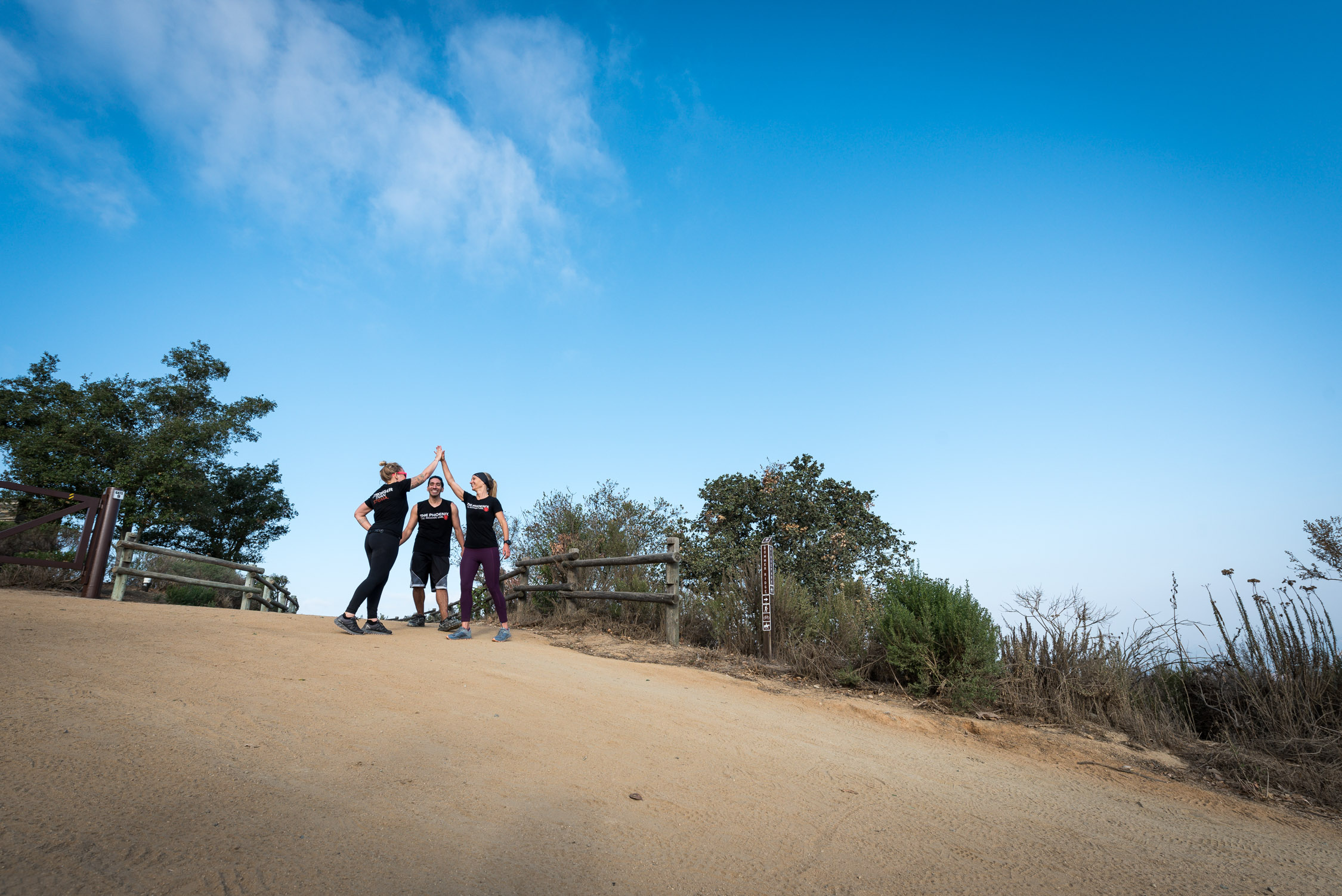 The traditional recovery industry is broken
Kaley's earlier struggles are common, with the disease of addiction taking a devastating toll. Treatment programs are often prohibitively expensive, inaccessible, and focus on correcting short-term chemical imbalances rather than achieving life-long recovery.
The opioid crisis was already pushing our country to record addiction levels, and now with the pandemic and the isolation that comes with it, those in recovery are at a significantly higher risk of relapse.
In fact, the number of suspected overdoses began to skyrocket as soon as COVID-19 started spreading. The economic downturn — and the unemployment, anxiety, loss of purpose, and hopelessness that has come with it — has made an already dire situation much worse.
Innovation is needed now more than ever before
Community and human resiliency are core to recovery. At The Phoenix, people battling addiction encourage each other both inside and outside the gym, and in the process, harness their internal strength, resiliency, and self-reliance to remain sober.
The Phoenix works hard to lower the barrier to entry, making every class free — the only price of admission is 48 hours of continuous sobriety. Each activity is centered on a culture of inclusion and encouragement rather than competition. Its fitness activities — which include rock climbing, yoga, CrossFit, and more — are most often led by people who have overcome addiction themselves—people like Kaley.
The Phoenix isn't intended to replace traditional addiction treatment. It offers the long-term support that is often needed for those in recovery to break the relapse cycle.
"The real core of Phoenix, and why we're successful, is that we draw together a tribe of people who support each other in recovery," says Scott Strode, founder of The Phoenix. "This is about people being there for each other. You have a new group of friends who believe in you, even if you don't believe in yourself."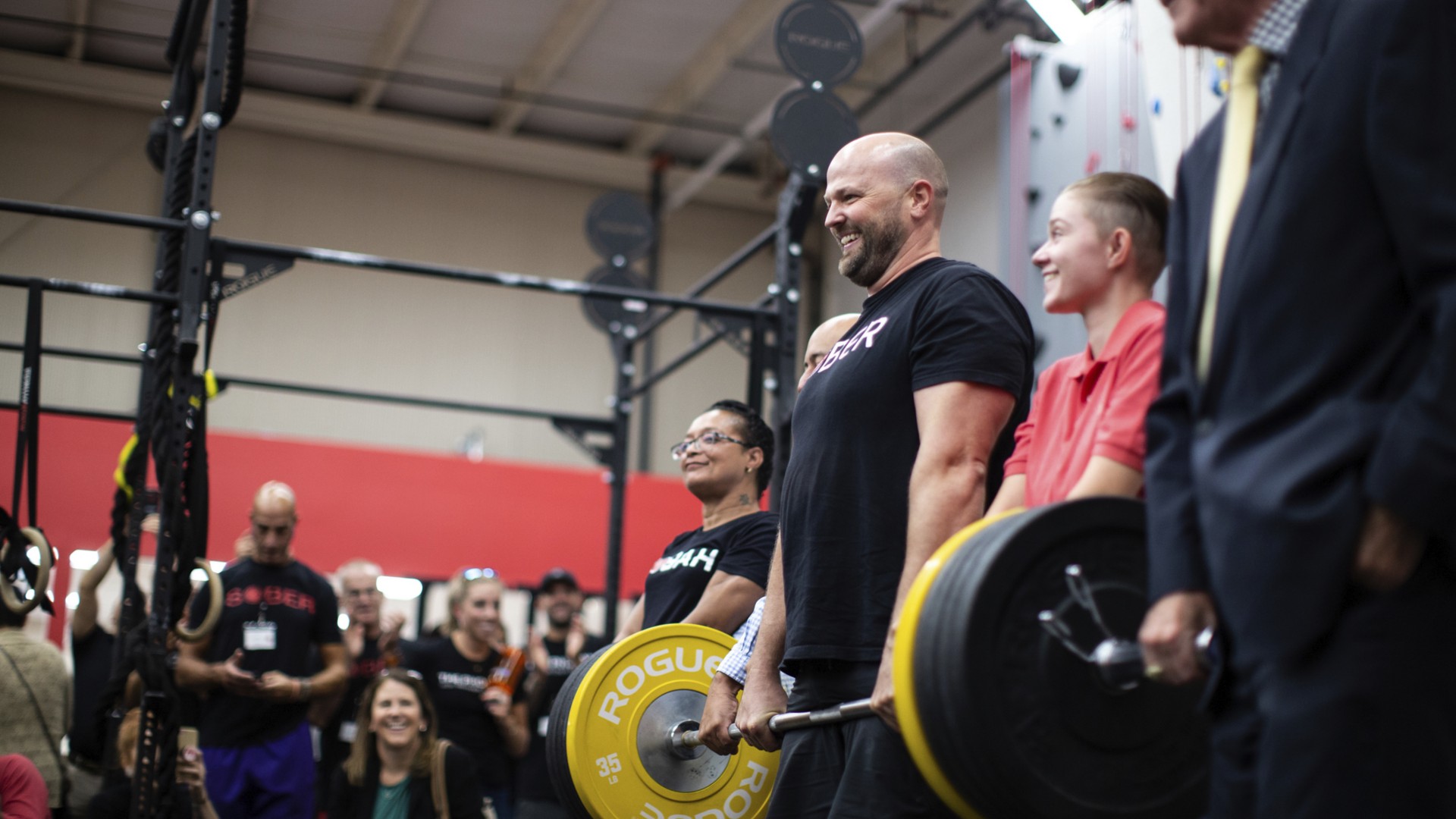 Those closest to the problem, know the best solutions
Scott is no stranger to addiction himself. During an emotionally rough childhood, he turned to alcohol and cocaine as an escape, spiraling into hopelessness and addiction.
In the late 90s, he joined a Boston gym, where a group of boxers in recovery took him into their fold. They taught him how to hit a heavy bag and gave him the confidence to get into the ring, but most importantly, he discovered the strength within himself and his capability to beat his addiction.
In 2006, at nine years sober, he had a vision for how his own fitness journey could support others in recovery and The Phoenix was born.
By the numbers
The Phoenix
163
communities/26 states
87%
of active participants achieve sobriety
20%
Approximate growth YoY

Setting the stage for massive scale
Not long after The Phoenix opened its first location, its team was bombarded with requests for more gyms. It expanded gradually, but didn't have the funds or personnel to open enough facilities to meet demand.
In 2016, The Phoenix joined Stand Together Foundation to scale its innovative solution. Using Principle Based Management™ (formerly Market-Based Management®) business philosophy as a guide, Stand Together Foundation helped Scott and his team hone The Phoenix's capabilities, clarify its vision, and create a viable growth strategy.
Together they began to think more broadly and creatively about expansion, considering how The Phoenix could have a presence in hundreds of cities, eventually serving millions each year. Asking themselves questions like: Does there always need to be a physical Phoenix-owned location? Or, can we operate out of existing gyms? Do we need to rely solely on paid staff? Or can we activate a volunteer base to lead outdoor programming?
Answers to those questions came as Stand Together Foundation and The Phoenix carved out a plan built on volunteer-led chapters and strategic goal setting to expand. Today, with Stand Together's coaching, The Phoenix is opening new anchor chapters, as well as growing regionally using existing fitness resources to reach more people in an efficient, cost-effective manner.
"For the first time, I think we can really change the way the nation thinks about addiction."

Scott Strode, founder of The Phoenix
Keeping The Phoenix's culture and values in mind, volunteers are now recruited and trained to run Phoenix programming in local gyms, fitness facilities, and other community areas. Since it began working with Stand Together Foundation, The Phoenix has grown from serving 4,000 people at seven locations to more than 40,000 people across 50 communities.
The Phoenix can now reach areas that "rarely get services around addressing addiction," says Scott. This strategy "opened up the possibility of how to build a sober community nationally."
Finding strength in each other
Stand Together Foundation and The Phoenix have set the goal of reaching one million people struggling with addiction over the next five years and training up to 5,000 new volunteers to help hundreds of people each.
The Phoenix hopes to transform how the entire country thinks about and approaches the issue of addiction. Stand Together Foundation is prepared to invest as much as $50 million over the next five years to make this vision a reality — city by city, class by class, life by life.
With your support, we can make The Phoenix's transformative approach available to towns and cities nationwide, empowering individuals to break free of addiction and creating thriving communities.
The Phoenix
https://thephoenix.org/
HQ Denver, CO Waukesha, WI Wichita, KS Santa Monica, CA Philadelphia, PA Neptune City, NJ Milwaukee, WI Barre, VT Lincroft, NJ Oak Creek, WI Chicago, IL Aurora, CO Boulder, CO Long Beach, CA Colorado Springs, CO Bourne, MA South Burlington, VT Decatur, GA Tampa, FL Nashville, TN St. Petersburg, FL Billings, MT Newport Beach, CA Bend, OR Orange, VT Montrose, CO Steamboat Springs, CO Belmar, NJ Maple Shade Township, NJ Dallas, TX Golden, CO Bernardsville, NJ Manasquan, NJ Highlands, NJ Amesbury, MA Webster, MA Raleigh, NC Detroit, MI Las Vegas, NV Lakeland, FL Saint Paul, MN Fort Collins, CO Ocean City, NJ Boise, ID Grand Rapids, MI Los Angeles, CA Wheat Ridge, CO Medford, NJ Lowell, MA Long Branch, NJ Keansburg, NJ Costa Mesa, CA Signal Hill, CA Mankato, MN Pennsauken Township, NJ Boston, MA Daly City, CA Dillon, CO Burlington, VT Brandon, FL Plymouth, MN Englewood, CO Toms River, NJ All Locations
A Disruptive Approach to
Addiction, Mental Health, and Trauma
Organizational Leadership
Scott Strode
Invest