Build Momentum. Create Change.
Café Momentum—a top-rated restaurant that is almost entirely staffed by youth who have experienced the juvenile justice system—has teamed up with Players Coalition and Stand Together Foundation to bring its innovative model to the Super Bowl for the third year in a row to show that there is a better way to support justice-involved youth.
In 2017, Café Momentum joined Stand Together Foundation's Catalyst Community, a select group of more than 300 top-performing nonprofits working to break the cycle of poverty in America.
Through business coaching, funding, and networking opportunities provided by Stand Together Foundation, Café Momentum began to spread word of its mission and innovative model outside of Texas. In the process, the Dallas eatery transformed into a prominent force fueling a nationwide discussion on juvenile justice reform.
With Stand Together Foundation's assistance, Café Momentum was able to join forces with influential groups and individuals also fighting for equality and justice.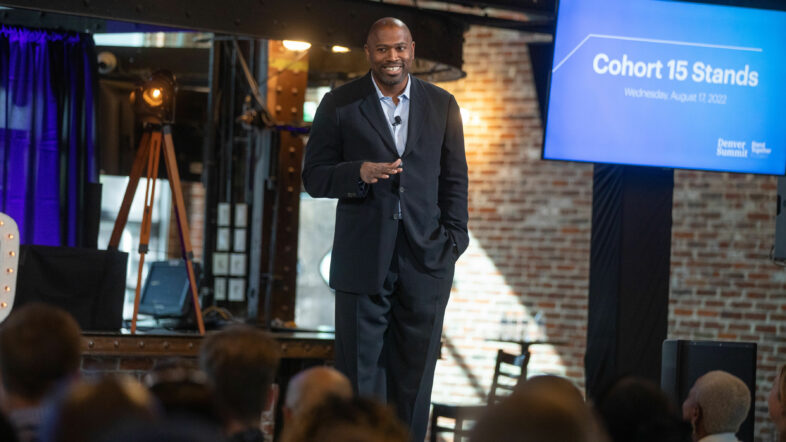 "The future of all American youth matters. Too many of our young people don't have the leaders or support they need for success. This is even more prevalent with our juvenile justice system. Café Momentum has created one of the most positive, influential models I've seen for justice-impacted youth. They are creating a family for the kids in the juvenile justice system and the results are winning their futures. I believe this can change the juvenile justice system and like I've said before, my goal is to have a Café Momentum in all NFL cities. Activating at the Super Bowl is a step closer to making that a reality. The partnership of organizations like the NFL, Players Coalition, and Stand Together Foundation is instrumental in helping this transformational organization expand its reach."

Shaun Alexander, NFL Legend and Stand Together Ambassador
A new model for youth justice
Society has labeled these kids as 'throwaways', but Café Momentum takes a totally different approach: It inspires kids who have gone to jail to become the best version of themselves.
The Momentum model was co-created with the youth it serves, and the vision is to inspire a new model for youth justice. Of a recent cohort of youth, zero percent have been adjudicated or reconvicted. These youth are gaining life skills, education, and employment opportunities to help them lead lives of meaning and contribution.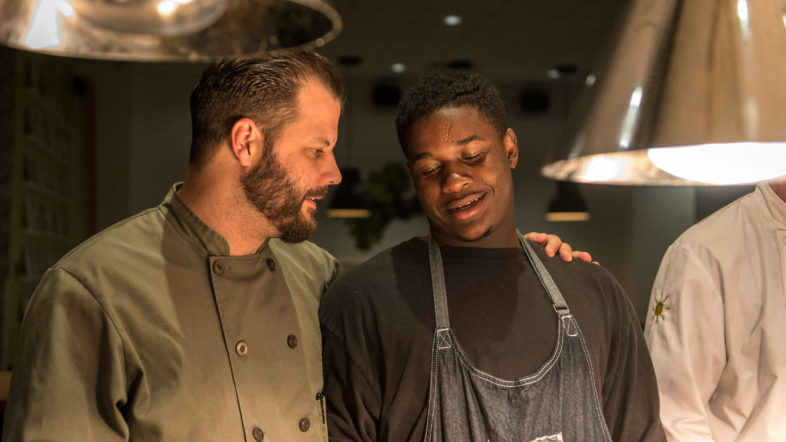 "When kids exit the juvenile justice system, they lack the support and resources they need to be successful. Our model has proven that when communities build an ecosystem of support around a young person, our youth can achieve their full potential." Chad Houser, CEO and Founder of Café Momentum and Momentum Advisory Collective
Be a catalyst for change

in your community.

We can all make a greater difference by standing together than by acting on our own. Join our movement, and find a way to engage below.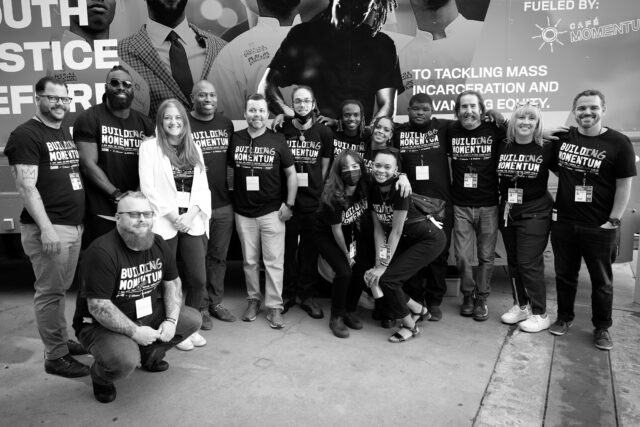 Partner with Stand Together Foundation
Are you an athlete or work in sports? Looking for a way to greater your good and partner with Stand Together Foundation? Email sports@standtogther.org to explore partnership opportunities.
Media Inquiries
Stand Together Foundation supports hundreds of transformative nonprofits like Café Momentum. Interested in learning more about our work, setting up an interview with one of our spokespersons, or looking for additional resources? Email Ashleigh Wayland at AWayland@standtogether.org, our Director of Media Relations.
Support a Catalyst near you
Our Catalysts rely on volunteers, referrals, and donations to continue their work empowering people to reach their fullest potential. We invite you to explore our Catalyst Map, to find a transformative nonprofit near you.