Stand Together Foundation partners with disruptors

 – those who see the unique potential in every individual and are changing the way the country thinks about, talks about, and tackles poverty. 

Thousands of community-based organizations are working to transform their communities. But many of the most promising nonprofit organizations lack the resources, knowledge, and support to grow.

Stand Together Foundation partners with more than 200 organizations and community leaders to help them become more effective, grow their efforts, and transform lives.  
Almost 1-in-6 people
live in poverty in Wichita.
What will it take to transform Wichita and help more people break out of the cycle of poverty?
We're convening some of the top social entrepreneurs in Wichita because we believe if we all work together, applying Stand Together Foundation's capabilities to the vision and strategies of your organizations, we'll be able to unleash the potential of more people and catalyze the transformation of the entire community.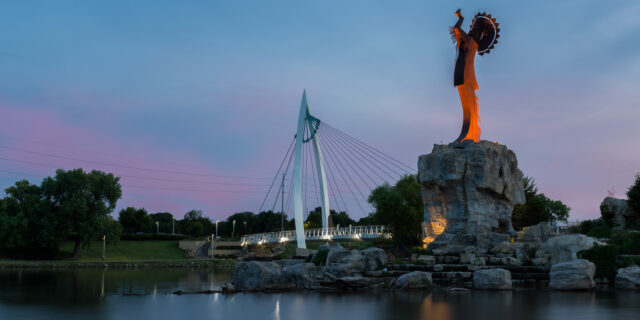 Benefits of Partnership
Increase your impact
By partnering with Stand Together Foundation, you can dramatically increase the impact and reach of your organization. Guided by the management philosophy of Koch Industries, Principle Based Management™ (formerly Market-Based Management®), you'll gain a deeper understanding of the ways your organization creates value and access tools and frameworks to increase confidence in your decision-making. 
Join a community of like-minded leaders
Stand Together Foundation works with a unique group of social entrepreneurs who all share a common goal of breaking the barriers holding people back from achieving their full potential. This community of peers, bonded by shared principles, strengthen one another by working together. We're a tight-knit community that forms genuine bonds and meaningful relationships. 
Access to measurement tools
Stand Together Foundation is disrupting the social sector with innovative measurement and evaluation tools focused on the individuals the sector is intended to empower, rather than activities. 
Management and leadership support
A Principle Based Management coach will work with you one-on-one and through small group sessions to understand your objectives help you tackle your organization's toughest challenges.
Find your why
Discover the principles that root your purposes. Sharpen how you share your organization's vision and value proposition to external audiences.